Air Conditioning Maintenance & Repairs
Your air conditioning system is a major investment. There are upfront costs for the purchase and installation of the system, and every year you are spending money to operate the device. If your air conditioner is not working properly or is overdue for a tune up, the cost will be higher than necessary. A lack of maintenance can have a major impact on your wallet.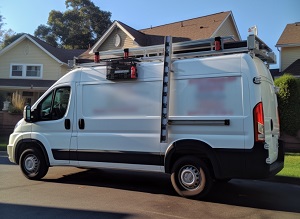 That's why Robert Post Heating and Cooling offers a full range of air conditioning repair and maintenance services in Ocean and Southern Monmouth County, NJ. We can ensure that your air conditioning system is in good working order for years to come, providing the same affordable, efficient cooling that you enjoyed when it was brand new.
Air conditioning maintenance is very important for all components in your home's HVAC system. We offer on–demand tune up services as well as ongoing annual maintenance visits designed to keep your system running smoothly through any conditions. These maintenance visits will ensure that the system is ready for the coming cooling season.
If for any reason your air conditioner stops working properly and you need to call for repairs, you want to know that the company you call will get the job done right and quickly. In addition to scheduled repair and maintenance, Robert Post Heating and Cooling offers emergency air conditioning repair for Ocean and Southern Monmouth County residents and will get your system back up and running as fast as possible. If your air conditioner stops providing ample cooling for your entire home, is making strange sounds, freezes over, or is blowing hot call us today to have a technician come to your home and inspect the device for potential problems.
Heating System Maintenance & Repairs
Your heating system needs to be well maintained and capable of handling harsh NJ winters. Regular maintenance performed on an annual basis can certainly help ensure this is possible, as can quick and timely repairs when they are needed. If you are interested in having a tune up performed on your heating system or need someone to take a closer look at the system and ensure it is working properly, call Robert Post Heating and Cooling today for Ocean and Southern Monmouth County, NJ heating repair and maintenance needs.
If your heating system breaks down, it is important that you have a trusted provider on call that will visit your home immediately to restore your heat.
Common problems that might lead to heating system repairs include uneven heating throughout your home, not enough heating in your home, loud noises coming from the furnace or air handler, a frozen over heat pump, or extremely high energy bills and a heating system that almost never stops running.
If any of these things happens, you should call for professional service on your heating system as soon as possible. The risk of the problem getting worse is significant enough that if you ignore the problem, you are likely to spend much more money for the repairs when they are completed or need to replace your heating system sooner than should be necessary.
For all your heating repair and maintenance services, call the experts at Robert Post Heating and Cooling. We have been keeping homeowners throughout the NJ area comfortable for more than 25 years and can do the same for you.
Call 732-674-5547 to Schedule Service
Serving Ocean County and Southern Monmouth County, New Jersey
Our primary service area includes Toms River and the Jersey Shore. We service from Red Bank to Freehold to Little Egg Harbor.